Vera Rondano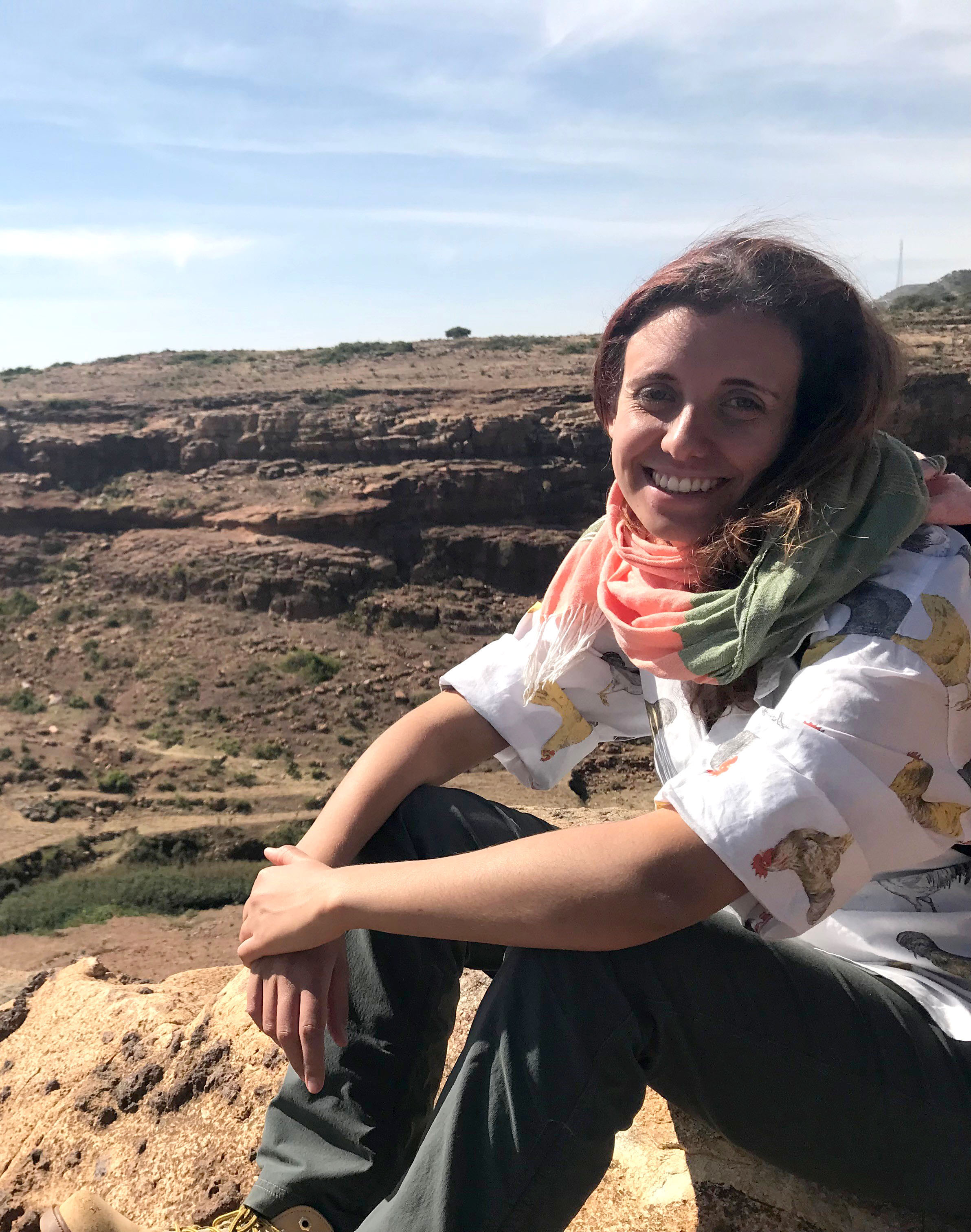 Cotsen Institute of Archaeology, Room A316, Fowler Museum, 308 Charles E Young Dr N, Los Angeles, CA 90095
Email
Education
2015, M.Phil. in Egyptology, University of Oxford
2012, BA in Classics and Oriental Studies, University of Oxford
Areas of Interest
Egyptian Archaeology
Cultural interactions in the ancient Mediterranean world
Innovations in mortuary practices
Ancient technology
Modes of production
Economic history
Profile
Vera was born and raised in Monferrato, a hilly region in northern Italy. Her undergraduate degree is in Classics and Oriental Studies from Oxford University, where she also obtained a Master of Philosophy in Egyptology. In her master's thesis, she investigated the methods of assemblage and decorative patterns of a number of provenanced mummy-nets, currently kept by the Museo Egizio in Turin, Italy. The choice of these understudied objects was prompted by the fact that they were uniformly introduced in Egypt at the beginning of the Late Period, together with other innovations (such as Ptah-Sokar-Osiris statues and "basalt" sarcophagi) in funerary assemblages. Her thesis attempted to identify the social catalysts that prompted such a uniform introduction of seemingly standardized innovations in the notoriously conservative religious sphere during a time of apparent socio-political instability. During her research, she reconstructed several mummy-nets and catalogued scarabs, amulets, and shabtis. Her current research work seeks to reconcile the ideas of economic development, political fragmentation and what is considered by some as "artistic decline"  in Egypt during the first millennium BC.  She is doing so by means of investigating the dynamics of the production system of funerary commodities and the bureaucratic apparatus that supported the funerary industry. In addition, Vera is interested in exploring the negotiations of different cultural identities, with emphasis on the reception of Egyptian religious rituals in ancient Rome and their integration within the Roman religious system.
Research
Title of dissertation: "The economy of human resilience: exploring economic growth during political instability in ancient Egypt"
Field Experience
Fall 2017, UCLA Shire Archaeological Project
Summer 2012 through summer 2013, Internship at the Museo Egizio in Turin, Italy
Summer 2010 and 2011, Archaeological project in Los Bañales, Spain                                                         
Summer 2011 Apolline Project, Naples, Italy
Collaborated with the British Museum in London, the Ashmolean Museum in Oxford and the Museo Egizio in Turin.
Presentations
2018 Standardization and Modularity in the Egyptian Funerary Industry of the First Millennium BC. Poster presented at the 19th International Congress of Classical Archaeology, Archaeology and Economy in the Ancient World. Cologne/Bonn, Germany. May 22nd-26th.
2017 Standardization and Modularity in Late Period Burial Assemblages. Podium presentation at the Second Vatican Coffin Conference in Rome, Italy. June 6th-June 9th.
2017 Standardization and Modularity in Late Period Burial Assemblages. Poster presented at the conference Science of Ancient Egyptian Materials and Technology. Cairo, Egypt. November 4th-6th.
2016 Beadnets and Coffins: a Dialogue between Artifacts. Poster presented at the conference Ancient Egyptian Coffins: Past-Present-Future. Cambridge, UK. April 7th-9th.
Awards
International Institute Fieldwork Fellowship Award, 2018
Arnold Rubin Award, Fowler Museum, 2018
Steinmetz Research Travel Grant, 2016 and 2017
UCLA Graduate Summer Research Mentorship, 2016
UCLA Graduate Division Fellowship, University of California Los Angeles, 2015-2016
Santander Travel Award, Lady Margaret Hall, University of Oxford, 2014
Griffith Egyptological Fund, Griffith Institute, University of Oxford, 2014
Advisors