Syon Vasquez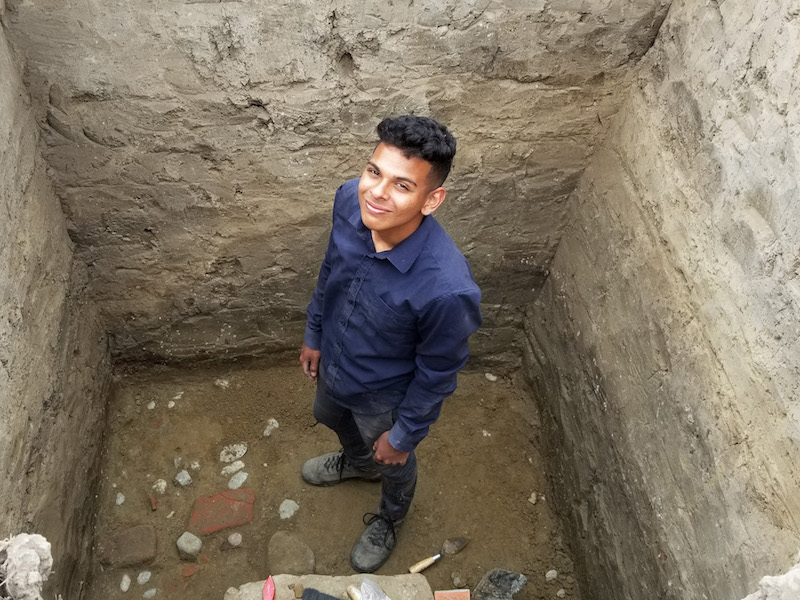 Education
PhD (in progress), Archaeology, University of California, Los Angeles
BA (2020), Anthropology, University of South Florida
Areas of Interest
Andean archaeology, Mesoamerican archaeology, historical archaeology
Profile
Syon Vasquez is a Ph.D. student in the Interdepartmental Archaeology Program at the University of California, Los Angeles.
Prior to arriving at UCLA, Syon received his BA in anthropology from the University of South Florida. While completing his BA he participated in fieldwork at several Classic and Postclassic Maya sites in the southern Maya lowlands. Additionally, during his final year of undergraduate study, Syon completed a thesis project in which he analyzed ancient figural geoglyphs associated with the Paracas culture on the southern Andean coast. As part of his studies at UCLA, Syon is currently undertaking an MA thesis project in which he is examining Creole architecture during the colonial period in Belize. 
Syon serves as a co-organizer of the Architecture Working Group and is also a member of both the Andean Lab and Architecture Lab at the Cotsen Institute of Archaeology.
Field Experience
Programa Arqueológico Chincha, Chincha, Southern Peru
Historical Ecology of Ancient Tampa Bay, Southeastern United States
Maya Research Program, Northwestern Belize
Belize Valley Area Reconnaissance, Western Belize
LANGUAGES
English, native
Spanish, intermediate
Awards
American Philosophical Society, Lewis and Clark Fund
Wenner-Gren Foundation, Wadsworth International Fellowship 
Sigma Xi, Grant in Aid of Research  
Advisors
Dr. Stella Nair and Dr. Richard Lesure